Kontakt- und Beratungsstelle für Flüchtlinge und Migrant_innen e.V.
Oranienstr. 159
10969 Berlin-Kreuzberg
Phone: 030 / 614 94 00
Fax: 030 / 615 45 34
Email: kontakt@kub-berlin.org
Public PGP-Key
Subway: U8 Moritzplatz
Bus: M29 Moritzplatz
Due to the current situation, the KuB's spaces are closed for the time being!
However, we are working to offer digital solutions in order to remain available. For more information CLICK HERE.
Unfortunately, we cannot make any people available for interviews, art projects, etc., who come to our consultation office or who participate in other offers.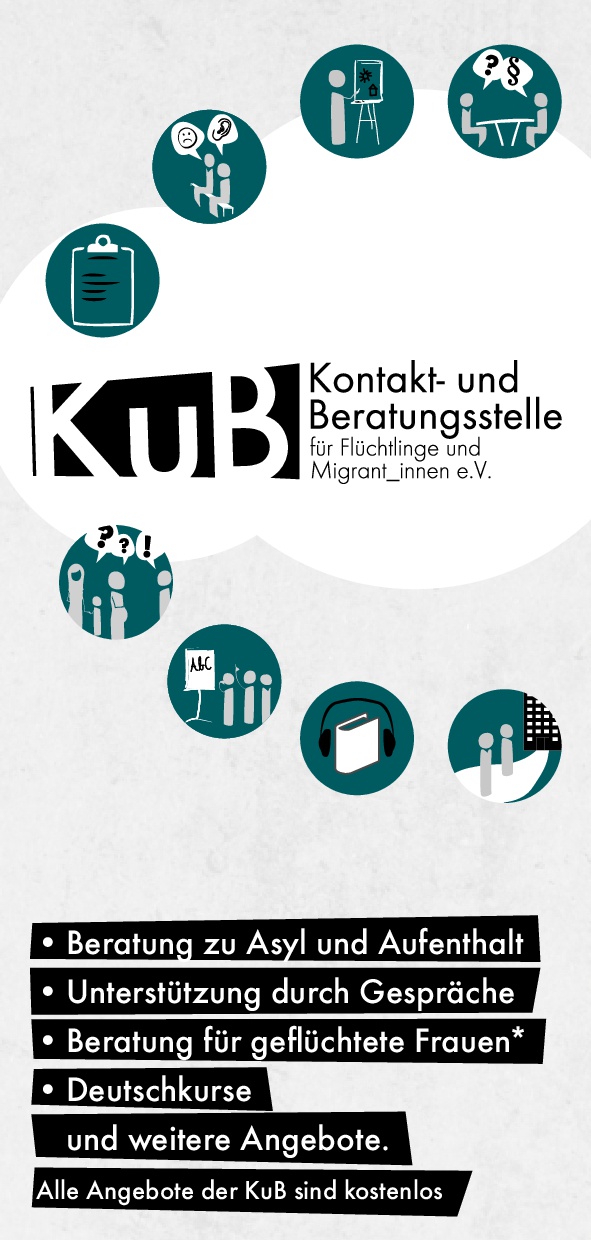 Flyer
With our public PGP key you can write encrypted e-mails to us. If we should also reply with an encrypted response, you must send us your public PGP key. You can find instructions on encrypting e-mails with OpenPGP here.