The KuB on Facebook
Other current information on the KuB can be found on our Facebook page.
Frauen*café jeden zweiten Mittwoch von 15 bis 18 Uhr in der KuB
Sorry, no tanslation available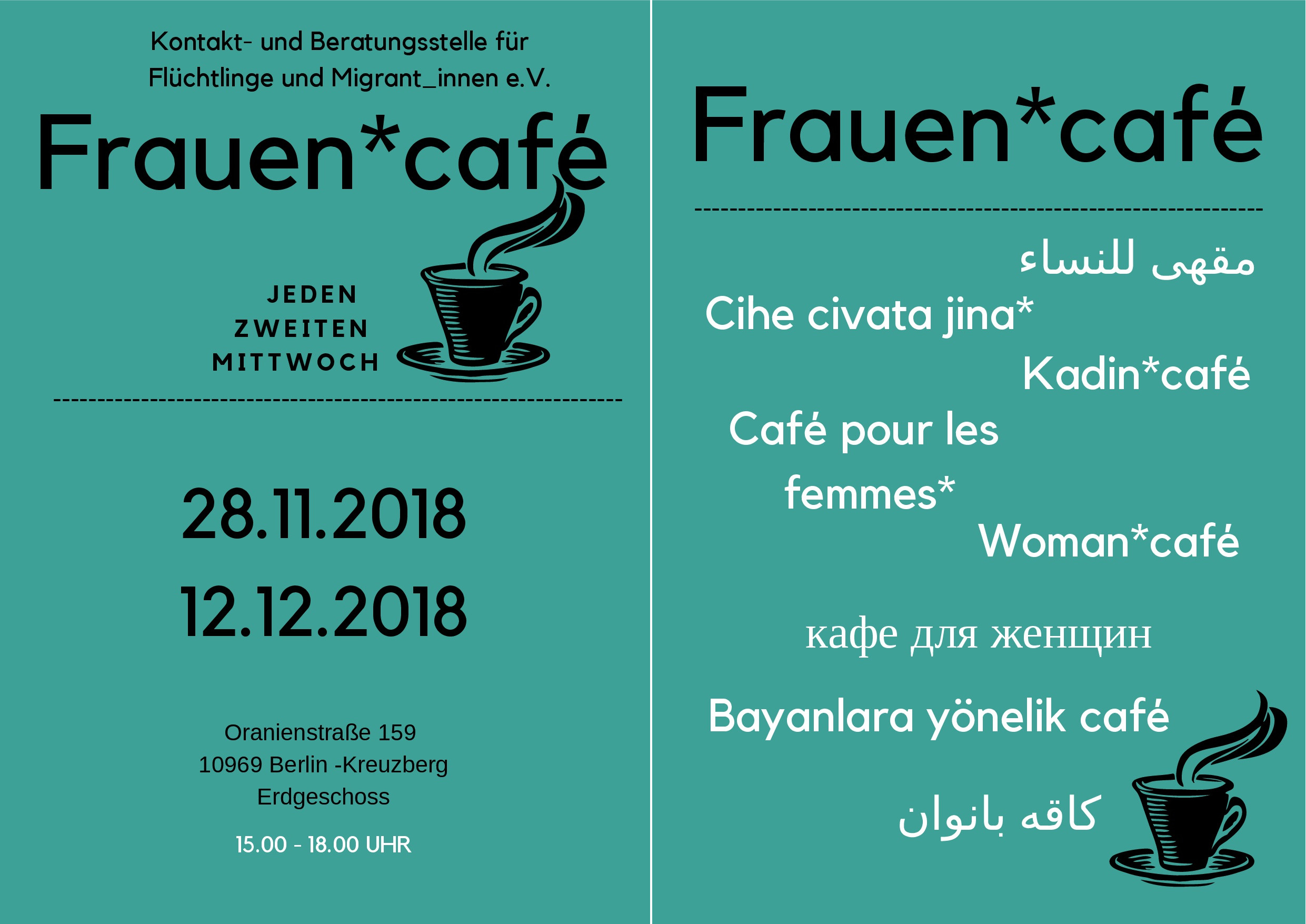 Das Frauen*café ist ein offenes Café für Frauen* mit der Möglichkeit zum Austausch und mit Raum zur Gestaltung.
Es gibt eine Kinderbetreuung und Kaffee & Kuchen.
Wir freuen uns auf euch!
Nächste Termine: 28.11.2018 / 12.12.2018